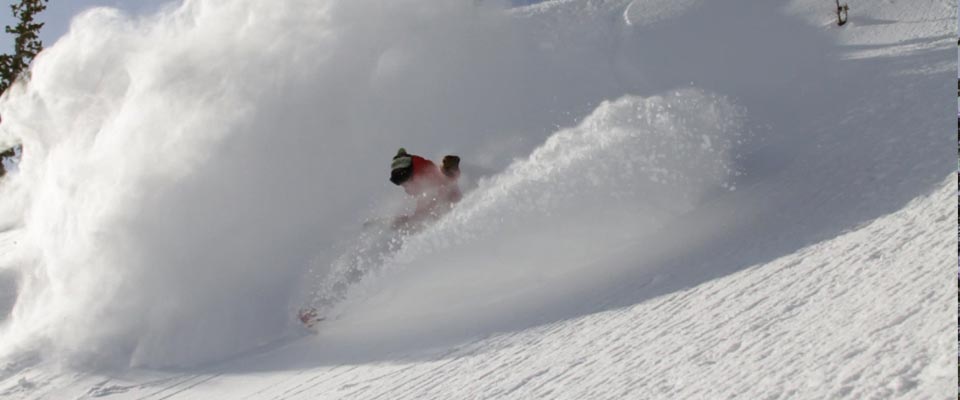 Nearly two feet of snow had fallen over the past few days and I was itching to get out. I had crushed my foot while moving a big boulder out of the landing of one of our jumps the day before the storm hit and my foot was swollen and in a lot of pain, but I really had to get out and slash some pow.
All the homies in town were stuck at work so Storm-dog and I had our own session. The snowpack was pretty damn good for this early in the season. We are pretty limited to the grassy slopes this time of year, so we made the most of it- Jumping the little bumps and mini rollers and slashing as much pow as possible on a couple of different powdersurf boards.
The powsurf quiver for today..
Storm is getting older and slowing down a bit, but he's still loving fresh pow
I was quickly reminded of how damn fun it is to ride these silly boards. Gotta love the simple pleasures in life.
My mind gets board with no one to talk to up in the hills so I decided to take some photos and video of the day. Since my dog cannot operate a camera, I had to do it all myself. The action still shots didn't work out so great but I managed to get a couple of shots that were ok. The video turned out pretty good though…
https://www.powsurf.com/wp-content/uploads/2012/11/Directional-Pitted.jpg
400
960
Jeremy Jensen
https://www.powsurf.com/wp-content/uploads/2020/08/grassroots-powdersurfing-logo.svg
Jeremy Jensen
2010-10-28 16:46:00
2023-09-15 19:01:35
First Day of the New Season! – October 27, 2010